Ergonomics Checklist for Your Home Office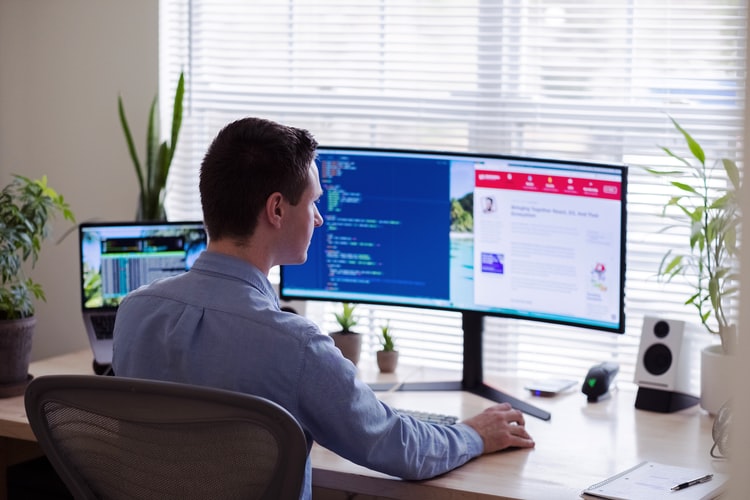 We want you to stop what you're doing and evaluate your level of comfort! Feeling any neck pain? Wrist pain? Achy back pain? We know it's easy to brush off pain during your workday – after all, we know many times that your to-do list is miles long, and there is no time to waste getting comfortable! Especially when you're working from home.  
Whether you're working from home due to COVID or you've been a remote worker for years, our team has you covered with a checklist for tips to put into action in your office to ensure you have an ergonomically inclined desk, because back pain and feeling uncomfortable while sitting is no fun and can actually cause your productivity and focus to suffer!   
So, what exactly are ergonomics? According to the Occupational Safety and Health Administration, ergonomics means fitting a workspace to the end user's needs. To put it simply, ergonomics aims to increase efficiency and productivity and reduce discomfort… aka muscle fatigue, lower back problems, neck pain, etc.   
We have a checklist for you to evaluate and see if you have an ergonomically inclined workspace, whether you're in the office or at home!  
How many ergonomic tips can you check-off and/or put into action at your desk?   
Sit with your feet flat on the floor  

 

Ensure your knees are at about a 90-degree angle  

 

Ensure your hips are at about a 90-degree angle  

 

Keep your elbows at about a 90-degree angle when typing and using a mouse   

 

Raise your monitor or laptop so that your line of sight is in the top 1/3 of the screen; invest in a 

riser

 if needed 

 

Take breaks to stretch every hour  

 

Give your eyes a break from the screen when you start to feel fatigued or 

invest in a pair of blue light glasses

  

 
For more ergonomic tips for your office, be sure to check-out Very Well Health's blog post.   
And as always, we are here for you! Did you know that our team members are Telework Certified? Meaning our team can give you tips on setting up a home office, provide tools for setting up a telework program for your company, and much more! Be sure to reach out to us at if you have any questions regarding your commute or working from home. Thank you for staying connected with us!